Anna's comments on soyamilk made me think about how our palates develop. I'd never thought twice about drinking soyamilk and have been doing it since my childhood days. Before it became a healthy option to dairy milk in the western world.

At school, the midmorning break was a bottle of Vitasoy. Kept warm for the cold winter days in a big metal chest filled with hot water, which was replaced with iced water to chill it for the summer months.

and a Bor Law Bao/Pineapple Crust Bun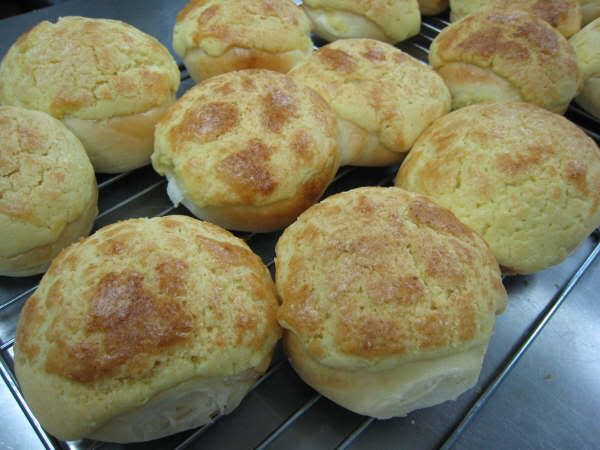 Nothing to do with pineapples, named so for the way it looks. It's actually a plain bread bun topped with this lovely crunchy sugary, slightly nutty tasting concoction that crumbles away as you eat it.