We grow as the tree grows,
putting out new leaves in spring.
And through it all, the soul remains hidden,
adding ring upon ring upon ring...

~ Author Unknown ~

In getting to know me, someone is asking questions that are peeling back my rings. It really is amazing how we add on those rings from each 'spring' of our lives. And how it takes looking back to realise the way they were added. And what consitutes a ring.
I'd love to be able to take a section through my soul and examine the rings like we do with a tree. Analysing them to determine a rapid growth period, versus a slow one. Would life's tribulations appear as impact scars as they do on a tree?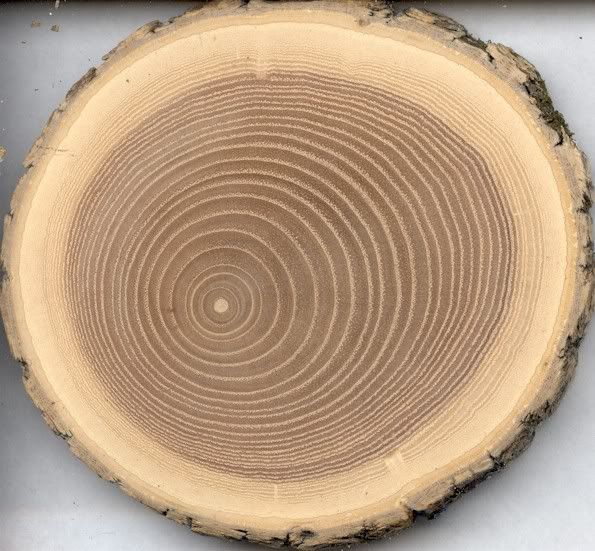 I like this tree's soul because the centre is off-balance. As though one side developed normally, while the other took its time. That the more compact rings maybe represent a need to keep things tight inside. I can identify with it.
Or maybe the side that moved away from the centre was stretching out to something good and positive and oh so needed. While the other side wasn't sure and hesitated while each ring was added.